General project description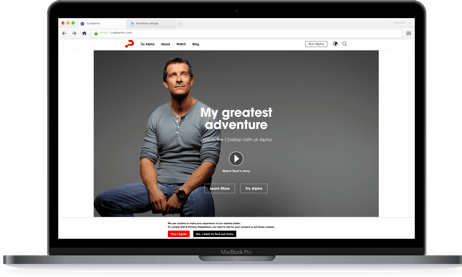 Alpha Hub is a central knowledge management platform contained text documents, audio and video materials for using content mutually and holding friendly sessions inside of non-profit organization Alpha.
The main task was to create a central storage with a single point to access knowledge assets for all members of the Alpha international community. It required a system of permissions for role hierarchy management, consolidation of a plethora of 3rd parties and internal file sharing solutions, which we did.
A large custom workflow was made so that to gather a statistics on the activity of Alpha globally. It is invoked once per half a year the members fill in briefs for data analyzing. We've designed a custom theme for Alfresco Share Interface to make it look and feel Alpha's style. The versioning system was implemented to expedite the frequency of communication between Alpha members.
Implementing the portal, we increased value and profitability of Alpha, reduced costs in creating a knowledge base, improved its products and services enabled to respond faster to members and become more innovative than other similar organizations.
Industry:
Non-profit organization.
Service:
Alfresco Development;
Frontend Development.
Key Features
Using an Alfresco platform, one can create a single access point knowledge database available 24/7 for users around the world;
A simple and optimized interface allows users quickly and easily search and navigate through knowledge database with large amounts of content;
A smart and automated system of knowledge database replenishing makes it possible for users to suggest new content. Managers can move content in a few clicks to proper section or site while reviewing;
Tracking system and analysis allow managers to understand which kind of content is on demand largely and what one should focus on;
The automated system of reports with reminders reduces the time for recording them by users. Statistical tools for reports allow managers easily collect and view information from hundreds of reports.
Project resources
Team size:
1 PM;
2 Developers;
1 Frontend Developer;
2 QA Engineers.
Implementation period:
June 2013 — December 2013.
Project technical description
Platform:
Alfresco 4.2.x.
Frontend:
Alfresco Surf framework;
Alfresco Share Forms;
Dojo JS;
YUI2 JS.
Backend:
Java;
Alfresco SDK;
Web Script Framework;
Content Models;
Activiti Workflow BPMN Engine;
PostgresSQL.